What Our Clients Say

Dr. Cathal Digney, Dentist and owner of Carton Dental in Maynooth.
I count myself very lucky to have been recommended John by a very savvy dentist in Dublin. His preparation, planning and attention to detail meant that the install of our computer system couldn't have gone any better. When dealing with John it quickly becomes apparent that you are in the hands of an absolute expert. I was very happy with the work completed and the aftercare. Nothing was ever too much trouble and I've never met anyone who responds to emails so promptly! I take great peace of mind from the fact John is "our IT guy" and would have no hesitation in recommending him to other dentists (outside of Maynooth!).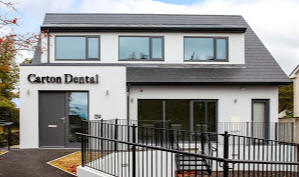 Dr. Edward Cotter, Dentist and Owner Hermitage Dental and Clyde Road Dental.
"My name is Edward Cotter and I work as a dentist in Dublin. I first met John Sterry in 2006, as I was looking to computerise the two Dental practices where I work. I had made enquiries from some colleagues as to a good computer person to contact. The same name kept being mentioned,
John Sterry, John Sterry, John Sterry.......
John carried out the installation and configuration work for us 2006, and has been a guardian angel for us since. When we did our second equipment upgrade in both clinics in 2018, John replaced all of the equipment with almost zero downtime. Asking John to run our computer systems was one of the best decisions I have ever made.
John has three outstanding qualities;
He is excellent at his job. He has a fabulous work ethic. He is a very good person.
I consider the above combination as superb.
To be totally comfortable that an aspect of your business is as it should be- that is how I consider the service that John provides. I have recommended John's work over the years to others, and I will continue to do so with full enthusiasm and without reservation."

Dr. Catriona Begley, Dentist and owner of Avondale Dental in Bray.
I have used Johns services to replace servers and all of our computer hardware on two occasions (2015 and 2021). John has never let me down and I have found him to be utterly professional. He guided us through the process to ensure the changeovers went smoothly and to schedule with very little down time. I would not hesitate to recommend John and Outsource IT.

Dr Adrian Cunningham, Dentist and owner of Roseair Dental in Greystones
Outsource IT was the recommendation when upgrading our practice network in 2009 & again in 2020. A superb partner they have been! For everything IT- related since, John Sterry has provided the peace of mind that comes with the knowledge that we're looked after; from the setup/planning/installation to the everyday assistance that's available for all aspects of the practice IT needs. I couldn't recommend Outsource IT highly enough!

Dr. David Keenan, Dentist and Owner Pembroke Dental.

"John, let me be the first to say that we are extremely happy with the level of service you gave us. I know it was a tricky one but I'm delighted we choose you to provide our IT.

Y

our diligent approach and joined up thinking was hugely appreciated".
Lisa Murphy, Head of Development, Sooner Than Later Solutions Ltd.
'I cannot recommend John Sterry and the service he provides highly enough. He is quick to respond to and resolve any issues, proactive in his suggestions as to how we can improve our systems and practices, and he is always a pleasure to deal with. In addition, he has gone above and beyond for us in the past helping us with huge tasks within short timeframes. No job is too big, small or messy – if you ask John for his help, he will get it done."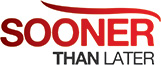 Dr. Kevin Gilmore, Specialist Dentist and Joint Owner Harcourt Dental Clinic
Harcourt Dental Clinic has been using John and Outsource IT's services and consulting since 2002. Outsource IT has provided us with nothing but exceptional service on all projects and their support staff are of the highest quality. John in particular has incredible knowledge and experience in all areas of IT and nothing has ever been out of his area of expertise. John is always efficient and replies promptly to all queries raised. From server merges to our everyday IT needs we have no hesitation in recommending John and Outsource IT.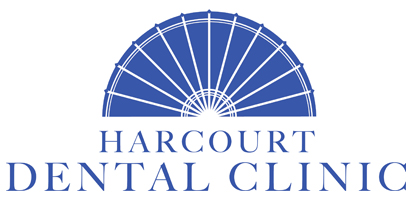 Dr. Michael Crowe, Dentist and Joint Owner of Ganter Crowe Dental Care
"John has provided us with an efficient prompt service with our IT issues over the last 15 years. He has been a thorough professional and very easy to deal with. Our experience has been wholly positive."

Des Kearney, Owner Kearney Curran Company Formations
A great many thanks to John for the installation of our new computer systems and resolving our Internet issue. As always your service is prompt, efficient and so reasonably priced and you always go the extra mile to help us out.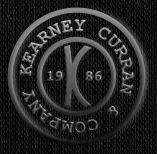 Dr. Niall O' Leary, Specialist in Northbrook Clinic
'John is very conscientious and his expertise is unmatched. I have recommended him to many colleagues over the years. '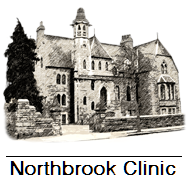 Dr Garry Heavey, Dentist and Owner of Sandycove Dental Care
"John has provided us with hardware support since 2008. He gives invaluable support and advice without which we would struggle as we lack the necessary expertise to plan and continually develop a computer network for a 5 surgery dental practice. To know he is available on the phone for either quick questions or more complex issues gives us peace of mind. Regardless of our computer knowledge he can always help us find a solution. We would highly recommend John to anyone who is running a computer network and doesn't have advanced computer skills in house."
Kathryn Heslin, Director of Change Associates
"John as outsource it provides a fantastic service, immediate response time, seamless , high quality support and always goes beyond the call of duty. I have recommended him to many and have no hesitation in doing so."

Gerry Kelly, Finance Dept. Davy Hickey Properties.
" John has provided our IT support for over 15 years. His knowledge and level of service is excellent and he is always available to help solve urgent problems no matter how big or small."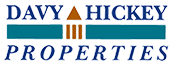 John Claffy. Owner of Gablestone Partners.
"We're all hesitant before spending money but we pull our hair out when we lose money due to "technical difficulties".
Thankfully our long-term partnership with John at Outsource IT has ensured that we have experienced no "technical difficulties" that have caused us to lose business.
Rather we have enjoyed a super-fast response to all of our computer related issues delivering us lasting solutions and avoiding any costly IT problems.
Unfortunately, we have to endure John but there's a flip side to everything....

Gotcha!"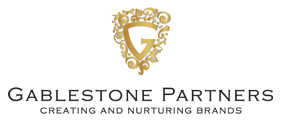 Dr Patrick Cleary, Specialist Dentist and Owner of Dornden Endodontics.
"We have used the services of John and Outsource IT for the past 15 years. John had assisted another colleague with the computerisation of his practice and recommended him to us. We have been very pleased with the service we have received from John.
We feel very safe and secure knowing that he is at the other end of the phone if a problem arises or if we have any issues or queries. John understands the difficulty dentists have if they have computer issues that prevent access to information important during treatment and has always been very quick to respond. At all times he has been very obliging and courteous.
I have no hesitation in recommending him and Outsource IT."

Dr. Shane Barnes, Dentist and Owner, Ballyfermot Dental Practice.
"A short note of thanks for the sterling service you have provided over the last thirteen years. You reply to my queries promptly, always provide cover when away, usually solve the issue over the phone, your fees are reasonable and not least you are a good man with a good sense of humour.
Please do not retire until I have already done so"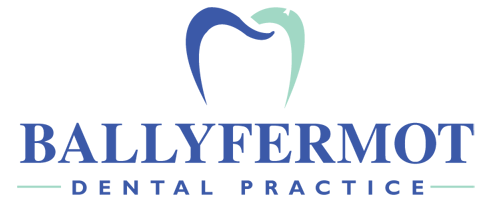 Dr. Ada Murphy, Dentist and Owner, Oldbawn Smile clinic.
The great thing about finding John Sterry, is that you never have to look again for someone to resolve your IT issues. Previous to us meeting John, which incidentally was word of mouth, we had a plethora of IT 'specialist' and one criticizing the next and none capable of getting the job done. To top it - he is always at the other end of the phone. He will sort your IT issues of that there is no doubt.
Many many thanks John for your service to us.

Dr Declan Corcoran, Specialist Dentist and Owner of Belfield Dental.
'When you're in trouble, who do you call ..... John Sterry!
John has been looking after my IT issues since I set up my small business. You know it will be sorted when John is on the job. With IT issues becoming more complicated it's essential to have someone like John on your side. He responds quickly, he is efficient and no job is too big or small, and all done with a smile and a chuckle! He is brilliant for alerting us to all possible scams , alerts out there. Can't recommend him highly enough.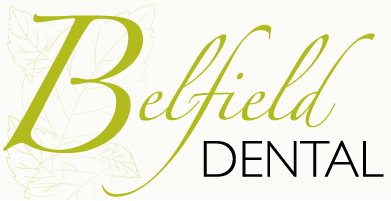 Dr. Marian Murray B. D.S. N.U.I. Owner of Bray Dental
John Sterry carried out othe installation in my dental practice in 2007. Ever since, he has been behind the scenes keeping our computer system working and up to date. When you call John with a problem he responds and acts immediately resolving any problems we may have. No job too big or too small.
I would have no hesitation recommending John and Outsource IT. He is superb.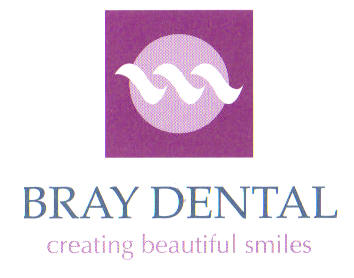 Copyright Outsource IT 2021